Rajsamand Tourist Attractions, Places To Visit Around Rajsamand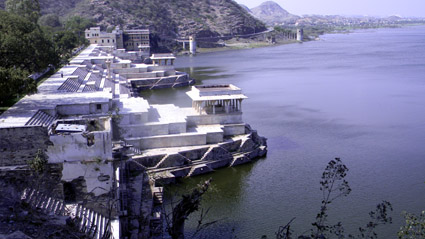 Rajsamand is a major attraction for local, gujarati and foreigner tourists Because there are many tourist attractions and tourist places to visit In and around rajsamand. Rajsamand is a very good place for tour. Rajsamand is Located at the south Rajasthan 65 kilometers far from udaipur.
There are a number of monuments in rajsamand to visit. The tourist attractions rajsamand, tour travel places in rajsamand, places to visit in and around rajsamand are listed here. There are many tourist destinations in rajsamand, some of very important are listed here.
Rajsamand Tourist Attractions –
Kumbhalgarh fort
Kumbhalgarh Wildlife Sanctuary
Deogarh Mahal
Devigarh Palace
Dwarikadhish Temple
Charbhuja Temple
Shrinathji Temple Nathdwara
Sardar Garh
Gupteshwar Mahadev Temple
Rakamgarh Ka Chapper
Rajsamand lake
Rupnarayan Temple
Haldighati
Machind
Molela
Diver
Nau Choki
Purana kila
Dayal Shah Kila
Sambodhi Upwan
Anu Vibha
Kunteshwar Mahadev Temple
Vaver Mahadev Temple
Jai Singh Shyam Temple
Kabri Mahadev Temple
Dovda Mataji Temple
Amaj Mataji Temple
Bero Ka Math
Baddhad Ki Naal
Jarga Ji
Parasram Mahadev Temple and Read the rest of this entry »
Tags: places to visit in rajsamand, rajsamand tour, Rajsamand Tourist Attraction, rajsamand travel guide
If You Liked, Bookmark It -
del.icio.us
|
Digg it
|
Furl
|
Onlywire
|
reddit
|
StumbleUpon
|
Wink
|
Yahoo MyWeb
|