Hello Visitors,
Welcome to the website www.rajsamand.in [The Mirror Of Rajsamand]. We are providing A global Presence of Rajsamand and other Interesting topics of this World of Internet. Our Aim for making this website is to reach that peoples who are searching about Rajsamand and other interesting information related India over the Internet and want to know all things.
The Rajsamand is a district in rajasthan, INDIA. which is situated near udaipur and bhilwara. Now a days Rajsamand is a known as Asia's biggest marble market. Rajsamand is also famous for many important tourist places and it takes also an Important part in Indian History also.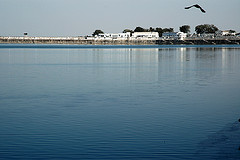 There are many famous temples in and near rajsamand and some of them are Dwarikadhish Temple of kankroli, Charbhuja Temple of Gadhbor Rajsamand, Nau Choki Pal of Rajsamand Lake, Amaj Mata Temple Near Village Reched, Amba Mata, Gaver Mata Temple of Nau Choki, Shrinathji Temple of Nathdwara, Shreenathji of Nathdwara, Rameshwar Mahadev Temple of Rajsamand, Manshapurna Ganesh ji Temple At Rajnagar and vaver mahadev temple of amet.
You can also know How To Reach Nathdwara Shrinathji here on this website. these all are Rajsamand Tourist Attractions and Places To Visit Around Rajsamand.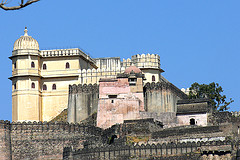 There are many famous festivals also celebrated in Rajsamand, some of them are Teej Festival In Rajsamand, Mahashivratri Festival In Rajsamand,  Janmashthami Festival At Nathdwara & Kankroli, Jhaljhoolni Ekadashi At Charbhuja Rajsamand, Gangaur Festival of Rajsamand, Raj Mahotsav In Rajsamand, Ganesha Chaturthi In Rajsamand and Hariyali Amavasya Fair At Rajsamand.
We need to make this site more better and informative and we need your help to improve our website. we always welcome your suggestions, corrections and recommendations for the improvement of our website. please contact us by filling the contact form.